Crisis Communications
TVP Communications understands how to manage the communications involved with a crisis situation. We provide counsel and strategy to prevent a problem from escalating into a crisis and we also provide communications assistance once a situation escalates. Clients have relied on our deep higher education experience and our familiarity with the higher education community to help them navigate through many difficult situations.
As the specifics around every situation vary, so does our approach to building a crisis communications strategy. In general, our approach includes senior-level counsel, internal and external messaging, and real-time assistance with and monitoring of traditional media and social media channels. All of our efforts are focused on increasing transparency and facilitating communications that are consistent across relevant audiences.
Read more about our experience in crisis communications:
Communicating in Times of Crisis
ACE's The Presidency
Interview with Teresa Valerio Parrot
Montana Public Radio
Click here to see a sampling of outlets that have featured TVP Communications clients. We also have a detailed list of recent media coverage available.
United Educators Partnership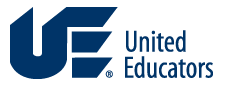 TVP Communications has partnered with United Educators, the leading provider of risk management and liability insurance to educational institutions, to provide crisis communications coverage to eligible UE members. We are a pre-approved crisis communications service provider for UE's member schools, colleges and universities that may require specialized planning and communications services for a covered crisis event.