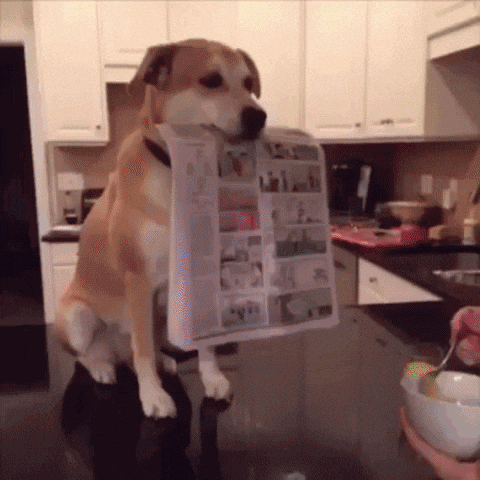 As the TVP Comms team starts pitching away in 2018, we take a quick look back at our most memorable media placements of 2017. Drum roll, please! And the winners are…
In February, the TVP Comms team was happy to be on hand when Sweet Briar College announced the appointment of Meredith Woo as the college's 13th president. News of the announcement ran in media outlets across the country including the Washington Post, The Chronicle of Higher Education, Inside Higher Ed, the Associated Press, The Roanoke Times, The Columbus Ledger-Enquirer and numerous television and radio outlets throughout the state of Virginia.
Also in February, Emily Hanford, APM Reports producer of Stuck at Square One: the Remedial Education Trap, questioned what it means to be college ready in a piece for The New York Times and Professor Megan Gerhardt of the Farmer School of Business weighed in on the similarities between millennials and baby boomers for NBC News.
In March, Inside Higher Ed featured Grinnell College's comparative class on migration, borders and refugees, co-taught by David Cook-Martin, who brought his students to the U.S.-Mexico border for spring break.
Also in March, Raymond Crossman, president of Adler University, shared his HIV status in a thoughtful and heartfelt piece for Salon. His words resonated across the higher ed world and beyond, and both Inside Higher Ed and The Chronicle of Higher Education featured additional commentary on his personal disclosure.
In April, Holy Cross Professor Cynthia Hooper offered interesting insight on Russian communications strategy for The Conversation, the piece also ran in the Washington Post,  Newsweek, Salon, and Yahoo.
In May, The Mastery Transcript Consortium (MTC) made waves with a revolutionary way to change high school transcripts—and college admissions. In an effort to replace traditional high school transcripts with competency-based evaluations, the MTC was featured in dozens of media outlets across the country including Inside Higher Ed, TeenVogue, Crain's Cleveland Business, Business Insider and on WBUR's Edify blog.
During the summer, the Farmer School of Business at Miami University was featured in Entrepreneur for special courses and programs to help students develop communication skills, which will help their business-minded ambitions.
In August, Washington Monthly released its 2017 higher education rankings, which have unique and surprising results. Rather than prestige, these increasingly influential rankings consider what colleges are doing for their students and the nation. Coverage of the 2017 rankings included The New York Times, WGBH's On Campus, USA Today College, Indianapolis Star, Atlanta Journal-Constitution, Democrat & Chronicle, KGW-TV Portland, and Inside Indiana Business, among others.
In October, Raynard Kington, one of the most prolific presidents we work with, wrote a piece that examined the lingering effects of housing discrimination and legal segregation on wealth accumulation for Salon. In April, President Kington considered creative ways to help students recover from failure in a piece for The Chronicle of Higher Education.
Right before Christmas, Scripps College Professor Roberto Pedace shared new research that concluded the international box office might be to blame for the lack of diversity in Hollywood films. His article, which originally appeared in The Conversation, also ran in dozens of media outlets across the country including The Los Angeles Times, The Chicago Tribune, U.S. News & World Report and Business Insider. It was also included in The Conversation's favorite charts of 2017.