Our very own Kyle Gunnels is off in Ireland for a big milestone—he's turning 30—AND it's Fourth of July weekend. Happy birthday Kyle and America! Enjoy an extra day off in their honor, and hopefully it's filled with lovely weather, fireworks, and some patriotic desserts.
Before starting your long weekend, make sure you scroll down for the latest in higher ed news.
What's new this week:
Nearly a third of parents don't have a conversation with their children about paying for college. Read tips from Mary Johnson of Higher One on how to communicate about college cost and financing.
Drake University professor Renee Cramer wrote a piece for The Conversation on increased restrictions on reproductive rights—and where those restrictions are coming from.
University of Wisconsin Chancellor Cathy Sandeen discussed lessons we can learn from Sweet Briar's closure and subsequent salvation.
What we've been talking about:
It was hard to miss the news about Harvard's $400 million gift, but in reality, few gifts make for interesting national news. This week on Inside Higher Ed's Call to Action blog, Kristine Maloney has advice for making a splash in the media with smaller donations.
What we've been reading:
Ali Lincoln
I was sucked in to some sappy, inspiring Huffington Post pieces this week. First, this piece about what to write in a student's yearbook is a little old, but it still made me miss some of my favorite students. And then this piece on City Colleges and student success tugged at my heartstrings.
Erin Hennessy
Earlier this week, Misty Copeland was promoted to principal dancer with the American Ballet Theatre. She is the first African-American woman to hold that position and this New York Times piece about her promotion notes that she has been a savvy user of both social media and the press as she has progressed through her career. This isn't to take away from her remarkable athleticism and grace — if you're not familiar with her work, join more than 8 million others in watching this Under Armour ad or this CBS Sunday Morning profile.
Kristine Maloney
Loved this lighter piece to lead into the holiday weekend. The title pretty much sums it up: "When Admissions Interviews Get Weird." Also enjoyed that the author, Eric Hoover, had a little fun with his own byline.
Teresa Valerio Parrot
Maybe it's because I'm away from home and missing my family, maybe it's because it is a holiday week and my mind is already thinking about a long weekend, or maybe it's just that these are adorable, but I loved these cartoons and hope you do, too.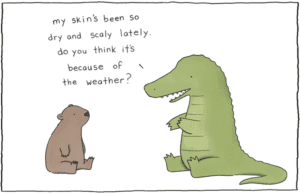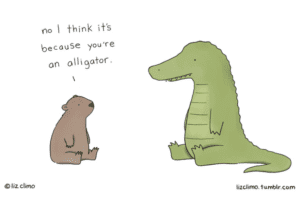 Follow us on Twitter!
Here's a look at what we were tweeting this week:
Dear @SimpScar I love your new look :).

— TeresaValerioParrot (@tvparrot) June 30, 2015
On his last day in office, big congrats to @PrezMaxwell and @DrakeUniversity on all they've accomplished together in 16 years! #highered

— Erin Hennessy (@ErinAHennessy) June 30, 2015
And keep an eye on #SCOTUS and race/#affirmativeaction in college admissions #cmcdc https://t.co/y0Jrq0VRU6

— Ali Lincoln (@AliLincolnTVP) June 30, 2015
On pitches. @wpnick "If something is really important to your institution, is it really important to the world?" #cmcDC

— Kristine Maloney (@kristinemaloney) June 29, 2015
Great comms advice being shared at #cmcDC. Consider sharing more in @IHECalltoAction. Contact @TVPComms & @mStonerinc if you want to write.

— TVP Communications (@TVPComms) July 1, 2015

For all of the latest news and media successes from TVP Communications, be sure to follow us on Twitter.